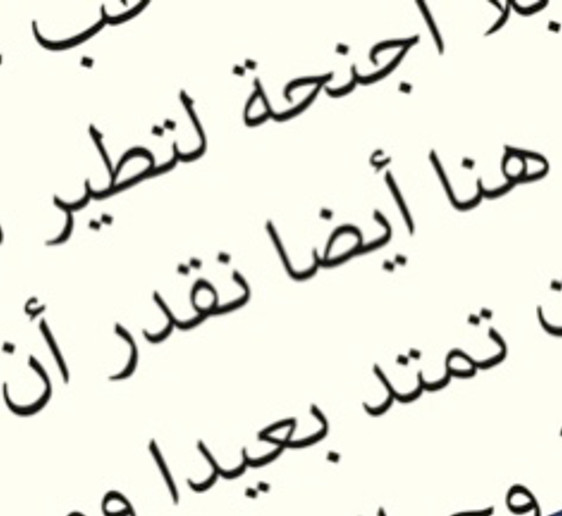 الجنة فوق الأرض
في العتمة ليلا وأنا أخرج سكران من الحانة
أترنح في خطواتي، فيما ثمة أشباح تتعقبني
وكلاب هائجة تنبح خلفي
رحت أغني كالمجنون بأعلى صوتي
.كي أنسى وحشة دربي
أوقفني درويش في زي ملاك في تكية
بعصا يحملها هددني، وبخني أني بددت حياتي بين الحانات سدى
:ثم دعاني ورعا
ـ افلا تعرف يا آدم؟ ممنوع أن تسكر في هذي الدنيا
فاذهب واشرب خمرك مجانا في الجنة
!صحبة أجمل حوريات العالم
ـ آه، ولكن قل لي أين تكون الجنة يا سيد أيامي؟
:بعصاه أشار الى نجم دري يتلألأ في الأبدية
!ـ في أعلى عليين
.ثم مضى مختالا كالصقر يرفرف نحو الله وطار
فلبثت مكاني لا أعرف ماذا أفعل
حتى باغتني الشاعر حافظ يضحك مسرورا
:وهو يعود من الحانة مثلي
ـ لا تحزن يا صاحب عمري إن كانت جنتهم عالية الأسوار
وأنت بلا أجنحة لتطير اليها
إذ نحن هنا أيضا نقدر أن نبني فوق الأرض الجنة
فلنا غابات تمتد بعيدا ومراع خضراء
أنهار جارية وجبال نصعدها حين يجيء الطوفان
وبحار تزخر أسماكا ومحيطات تلهو فيها الحيتان
فتيات من أجمل ما خلق الله تعالى
والحية نجلبها أيضا في قفص كي تتسلق أغصان الشجرة
ماذا نطلب أكثر من ذلك؟
English version by Jorie Graham,
based on a literal translation from the Arabic by the author
As I leave the tavern, I see it, the dark of the night.
Each step I take shakes me. An evil spirit follows me.
Furious dogs bark. They come from behind. They hunt me.
I must forget the solitude of this road.
I must sing like a madman. I must sing louder.
Disguised as an angel now, a dervish slips out of the mosque.
He threatens me. His stick waves in the air.
You are losing your life he screams. You have lost your life.
Adam, Adam, don't you know it's forbidden to drink
in this world. Go drink the wine of Paradise in Paradise.
Go drink that wine, it's bountiful, it's free of charge.
Go find the beautiful-eyed houris, the bountiful houris, free of charge.
Oh master of my days, show me this place, where is this place?
It's then he points his stick up to the star. There he says. Eternity.
I watch it twinkle, blaze. Up there, he says, fluttering like a falcon,
rising, resplendent and disappearing.
I do not move. What should I do? I do not move.
Hafiz the poet surprises me, laughing,
arriving suddenly as always upon me from our tavern.
My friend, he laughs, why worry? Look up, their walls are so high,
and you, you have no wings to fly there – no –
let us turn this earth into the paradise,
look at these woods stretching away, these meadows, running rivers,
look at our mountains rising up for when the flood comes,
and these seas, these oceans full of swirling fish, dancing whales,
these most beautiful of creatures, these houris created by God,
and let us not forget to release the snake from its cage
to entwine the branches of our glorious tree –
what more will we need
than that?
Additional Texts
Click here to read the literal translation of this poem by Fadhil al-Azzawi.
Audio
Fadhil al-Azzawi reads Paradise on Earth in the original Arabic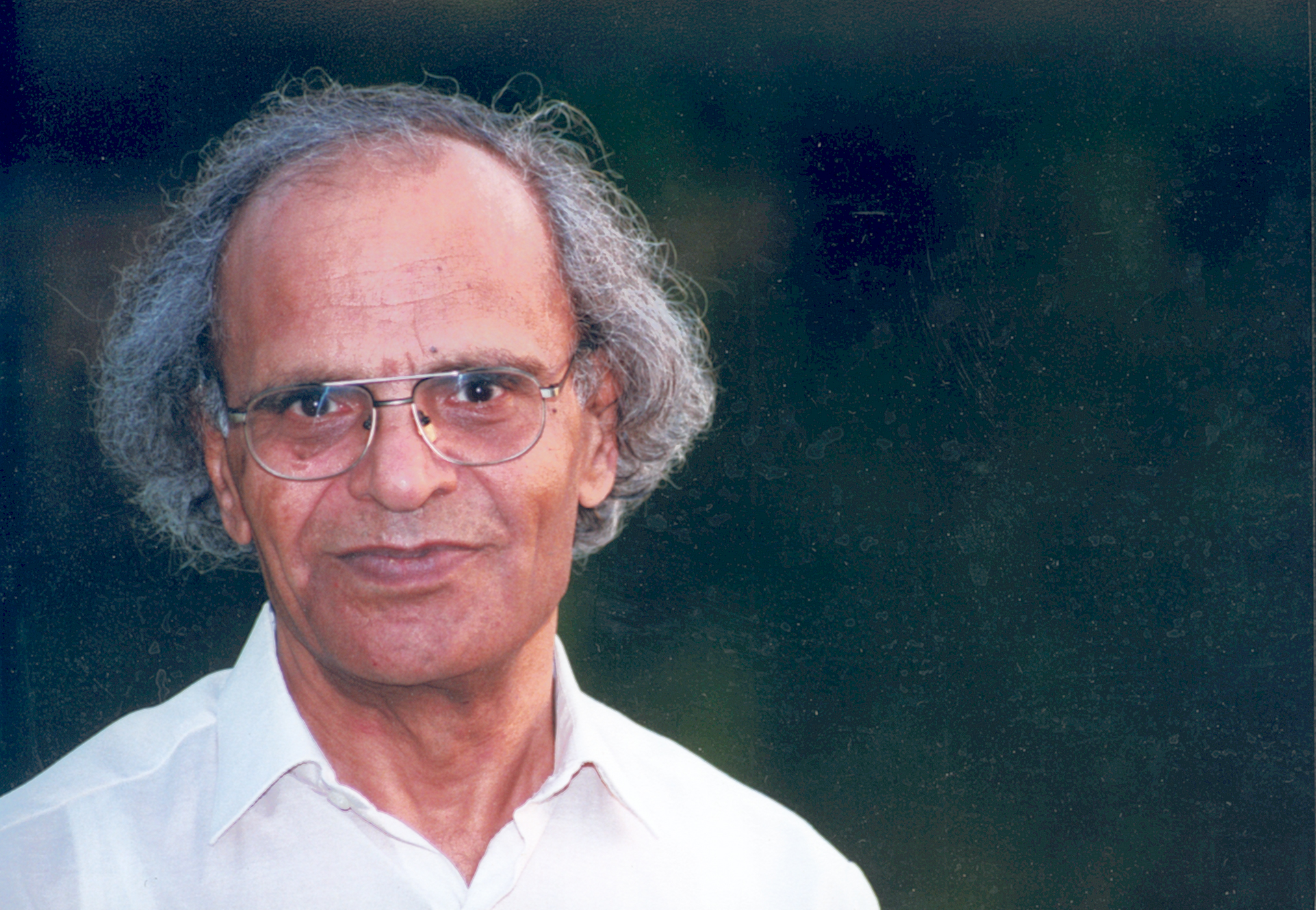 About This Poet:
Fadhil al-Azzawi was born in Kirkuk in northern Iraq in 1940. He studied English literature at Baghdad University and cultural journalism at Leipzig University in Germany. He edited a number of magazines in Iraq and abroad and founded the literary magazine Sh'ir 69 (Poetry 69). He was arrested many times…
Read More