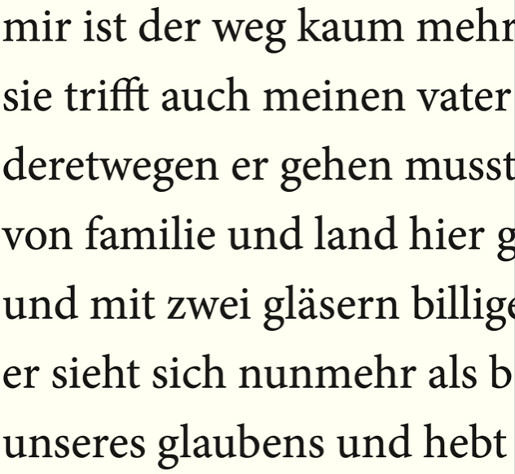 suleika spricht
woher ich komme? ist wieder und wieder die frage
mir ist der weg kaum mehr recht bewusst
sie trifft auch meinen vater – mit derselben anklage
deretwegen er gehen musste um den verlust
von familie und land hier gutzumachen als taxifahrer
und mit zwei gläsern billigen weins sobald die schicht endet
er sieht sich nunmehr als bewahrer
unseres glaubens und hebt shiraz in den himmel als wäre es das paradies
vergessen die missgunst von seines gottes stellvertretern samt ihrer alibis
erst mit 15 habe ich meine augen vor ihm nicht mehr zu boden gewendet
und bin doch seitdem in geiselhaft
der dünkleren haut der schwarzen haare und der nase wegen
die kein hidjab aus der welt schafft
das tuch trotzdem nicht abzulegen
heiss jetzt frau zu werden bar aller abschätzigen blicke von aussen
um darunter das zu sein was man ist
ein leben ist nur zu führen wenn man sich nicht selbst vermisst
aber das ist leicht gesagt in diesem frankenhausen
und schwer getan • ich durft e dolmetsch studieren
und stosse dabei allerorts auf worte die eine kehrseite besitzen
sodass sie am ende ihre bedeutung verlieren:
weg und weg • pass und pass • schloss und schloss • bank und bank
welche seite vereinahmt mich? diese seite?
beiden gemein ist das unbefreite
arm und der arm mit den ungeübten notizen
in einer sprache die mir nicht mehr fremd ist und dennoch so blank
dass mit ihr alles aufs neue beginnen könnte
so man mir den raum dafür gönnte
mit der deutschen freundschaft hat es keine not –
der ärgerlichsten feindschaft steht höflichkeit zu gebot
keiner beschwere sich über das niederträchtige
was immer man dir auch sagt: es bleibt das mächtige
wie euer goethe meint • wie also weitermachen – auf sich gestellt
gleich einer bettlerin die sich im niemandsland aufhält?
sie und sie • star und star • kiefer und kiefer
feiner regen auf dem entblössten unterarm
die dämmerung gelb • das licht bald tiefer
weshalb vermag zeit soviel hoffnungen zu verheissen wie harm?
English version by Paul Farley,
based on a literal translation from the German by Shaun Whiteside
where are you from? time and again the same question
I'm barely aware of the journey and route
my father gets it too – with the same accusation
that forced him to leave and make amends
for the loss of family and land as a cabbie here – he salutes
with two glasses of plonk as soon as his shift ends
and sees himself now as the keeper
of our faith and raises Shiraz skywards like it's paradise
forgotten the resentment of his god's reps along with their alibis
I stared at the floor when he was around until
I was fifteen and have been held hostage since with my deeper
skin and darker hair and the nose
which no hijab can remove from the world • still
not taking off the veil has meant
becoming a woman despite the daggers of those
outside: to be what I am beneath • a life can be led
only if you don't miss yourself • easily said
in a sprawling twilit northern settlement
like this but harder to do • allowed to train up
as an interpreter I'm surrounded by words that slip
their definition • that flip and lose their message:
hide and hide • match and match • lock and lock • bank and bank
which side will take me in? on the page
common to both is the hand to mouth
and the hand that makes these awkward notes
in a language no longer strange to me yet so blank
that everything could reboot
if I were allowed enough elbow room
no rush for German hospitality –
politeness serves the worst kind of hostility
no point complaining about spite
whatever they say to you: what remains is might
see Goethe • so how to go on – having to fend
for yourself • like a bag lady wandering the edgelands:
smart and smart • pine and pine • crow and crow
a mizzling rain on the bared forearm
the light lowering • the dusk yellow
how can time promise as many hopes as harms?
Audio
Raoul Schrott reads Suleika speaks in the original German
Paul Farley reads the English version of Suleika speaks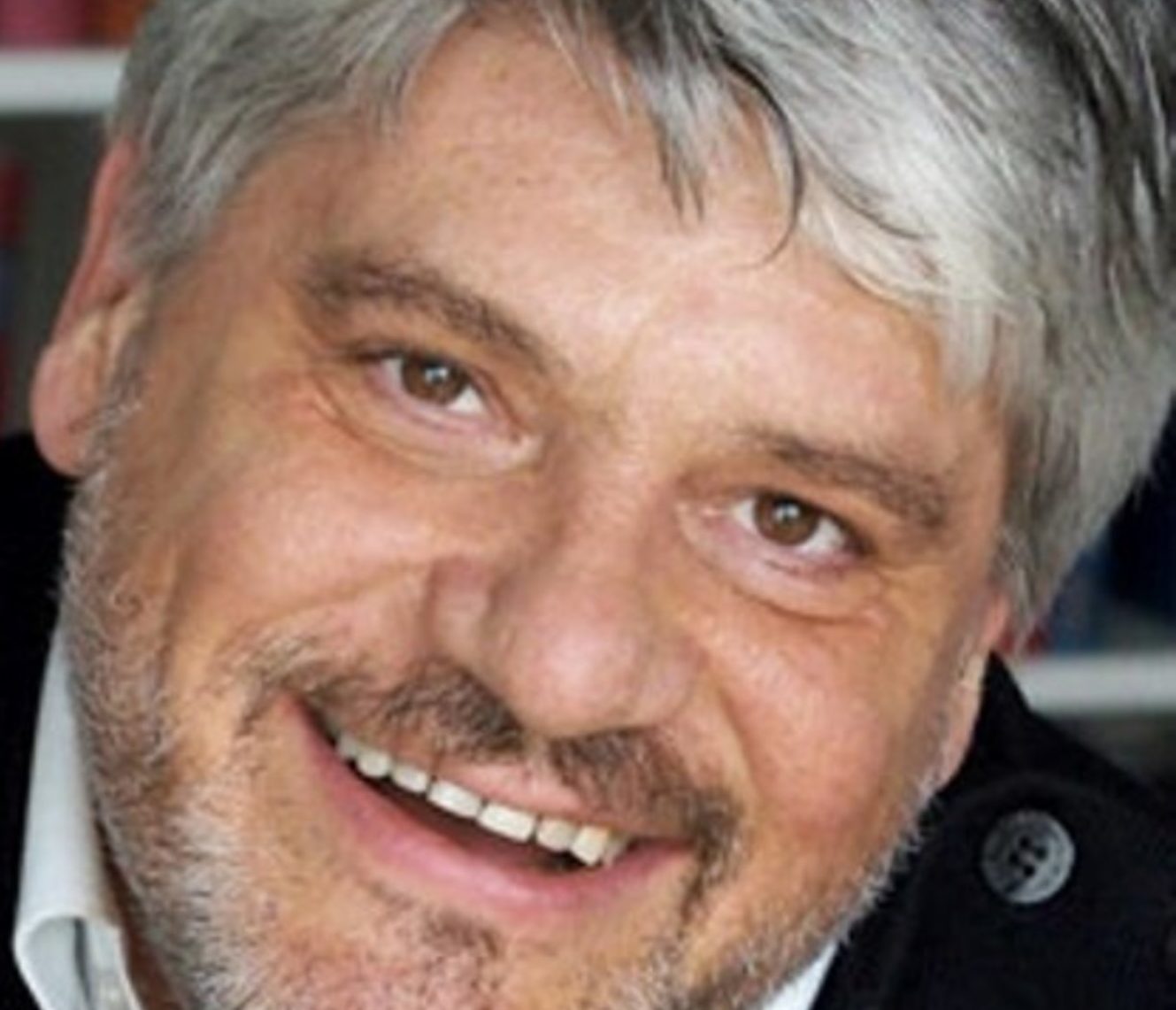 About This Poet:
Raoul Schrott was born 1964 in Austria, grew up in Tunisia, studied in Norwich and Paris, was secretary of Philippe Soupault, gained a PhD, teaches Comparative Literature in Tübingen, Bern and Innsbruck and has received most of the major German literary awards. He is the author of many collections of…
Read More