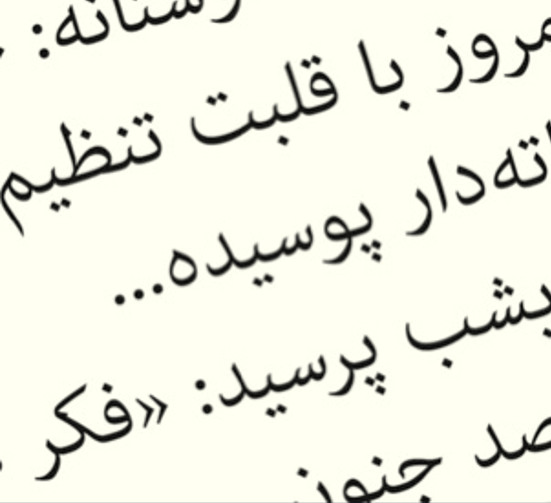 نوار قلب
پشتم تير مى‌كشد
سه ماه پيش قلبم را جابه‌جا كردند
گذاشتند در ستون فقراتم
كنار مهره سيزدهم
حالا زندگى‌ام بسته به رگ باريكي‌ست كه خون را از آن حفره تاريك خالى
به قلبِ جديدم مى‌ريزد
!رگ ِ زبان‌نفهم ِ كبود
قلب ِ پتياره هرجايى.
اين روزها اخبار را از نوار قلبم مى‌گيرم
سرخط خبرها به گذشته مربوط است
به زنى كه مى‌خنديد
به مردى كه عاشقش بودم
به تلفن‌هاى شنود
.و قلب‌هاى سالمِ سرشار
قلب، پنجره‌ايست
رو به غربت هاى پى در پى
اين حجم ماهيچه‌اى سرخ
.كاش آينه‌اى بود رو به اكنون
تيم پزشكى با لبخندى دوستانه: «كمى جابه جايى لازم بود
«!ساعتت را از امروز با قلبت تنظيم كن
…ساعت‌هاى شماته‌دارِ پوسيده
«معشوق تازه‌ام ديشب پرسيد: «فكر مى‌كنى تحت‌نظر هستيم؟
فكر كردم دارد درصد جنون و توهمم را محك مى‌زند
سايه‌هاى سمج را از او پنهان كردم
چشم‌هاى سايه‌ها را تمام اين سال ها
در پيراهن‌هايم پنهان كرده بودم
از شهرى به شهر ديگر
سايه آخر قلبى خون آلود را در مشت گرفته بود و مى‌دويد
پزشكان با سايه‌ها دشمنند
.و در تشخيص پارانويا، حاذق
:آنها خوب مى‌دانند چطور براى تبعيد نسخه بپيچند
جابه‌جايى قلب
در روزگارى كه جاى هيچ زخمى با هيچ قلبی
.خوب نمى‌شود
English translation directly from the Persian by Dick Davis
My back aches
Three months ago they moved my heart
They put it in my spine
Next to the thirteenth vertebra
Now my life depends on a thin vein that empties blood from that dark
pit into my new heart
My idiotic bruise of a vein!
My wanton whore of a heart!
These days I get my news from my ECG
The headlines are about the past
About a woman who used to laugh
About a man I loved once
About tapped telephones
And lavishly healthy hearts.
The heart is a window
Facing one exile after another
This bunched red muscle
I wish it were a mirror, facing Now.
The medical team, with a friendly smile: 'We had to move it a bit;
From today on, set your watch by your heart!'
The rotted alarm clocks . . .
Last night my new lover asked, 'Do you think we're being watched?'
I thought he was quizzing me to see how crazy and paranoid I am
I hid my willful shadows from him
For years I've hidden my shadows' eyes in my dresses
From one city to another
The last shadow was running with a bloody heart in his fist.
Doctors are the enemies of shadows
And experts in diagnosing paranoia.
They know very well what to prescribe for exile:
Moving the heart
In times when no scar of any heart
Will heal.
Audio
Fatemeh Shams reads Electrocardiogram in the original Persian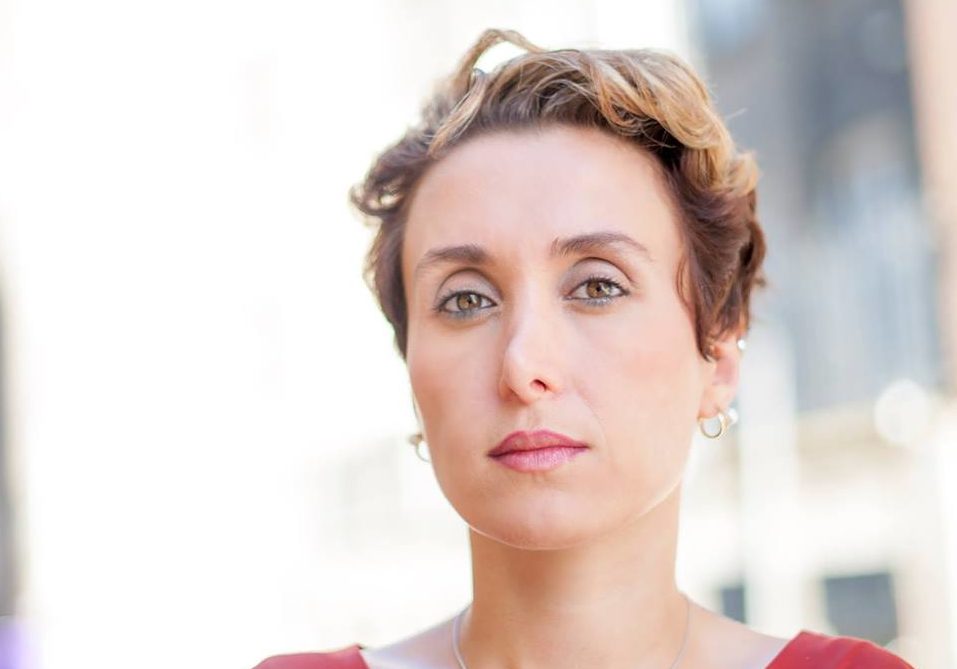 About This Poet:
Fatemeh Shams was born in Mashhad (Khorasan), Iran, in 1983. She won the silver medal in the national Olympiad of Persian literature at the age of seventeen. She completed her BA in sociology at Tehran University and migrated to the UK in 2006 to pursue higher education. In 2007, she…
Read More